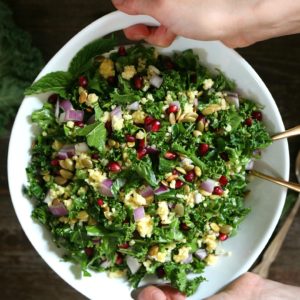 Spring is finally here and it's time to hit the refresh button and renew our nutrition.  If you were eating seasonally over the winter, you must have enjoyed the comfort and warmth from root vegetables in your soups and stews.  Baked goods and grains were also good "go to" additions.  With the warmer weather on its way there is a reason you are craving salads and fruits.  They are cooling and hydrating!
Here are some suggestions to help keep you on track with seasonal eating this Spring…
Visit your local Farmers' Market We are so fortunate here in the Comox Valley to have so many local growers.  Making it a fun, family outing each week ensures that you have fresh produce to keep you going.
Clean out your cupboards like you do your closets.  As we put away the winter clothes and weed out the ones we no longer want, try clearing out your pantry of processed and packaged foods.
Eat a rainbow every day!  This is a great way to get your kids involved and trying new fruits and vegetables.  And no, kids…..cheesies don't count as eating the orange part of the rainbow 🙂
Don't forget to include nuts and seeds in your diet.  This is easily done by making them part of your mid-day snack or even sprinkling them on a salad.
Hydrate, hydtrate, hydrate!  This is so important, especially with the warmer weather on its way.
Here is a tasty recipe from RealSimple for a side dish of asparagus that covers the veggie/seed/nut combination.  Enjoy!