Fit Chiropractic + Sport Therapy
505 Fitzgerald Ave.
Courtenay, BC, V9N 2R2
Phone: 250-871-3674
Fax: 250-871-7721
Business Hours:
Monday: 9am – 6pm
Tuesday: 9am – 6pm
Wednesday: 9am – 6pm
Thursday: 9am – 6pm
Friday: 9am – 4:30pm
Saturday 9am – 12:30pm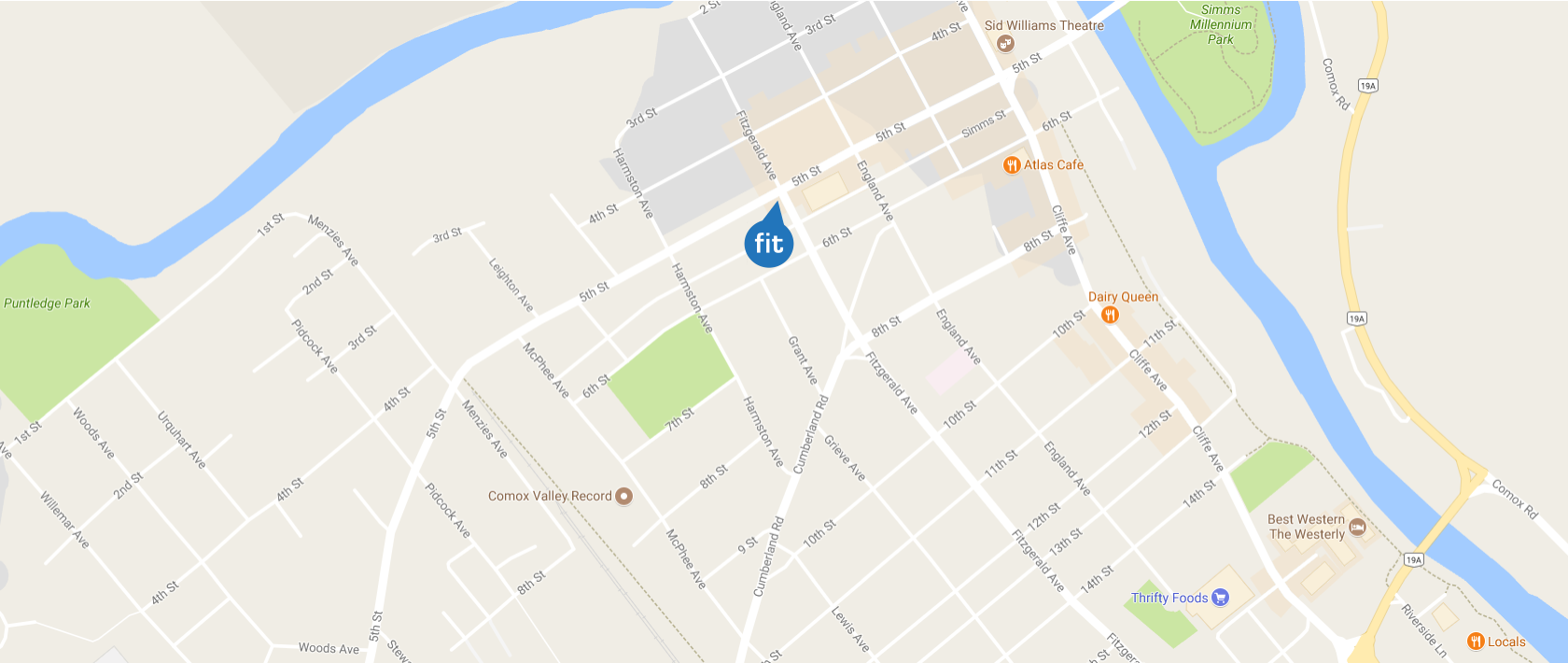 Fit Chiropractic & Sport Therapy is located at the corner of 5th Street and Fitzgerald Ave in downtown Courtenay. There is free street parking on Fitzgerald Ave and 5th Street and we have spots available at the Leung Parking lot across the street. If it is busy then there is parking available on Harmston Ave one block west (up) from the clinic.
We have been patients of Dr. Vinge for two years. He is a man with a positive caring spirit. This spirit is reflected in his service protocols. Dr. Vinge is very good at learning about what we would like to have done that would make us feel better.  He does this by using active listening techniques and careful assessments to determine where he needs to do is work at each appointment.  Dr. Vinge then goes to work applying his knowledge of Active Release Techniques to work our muscles, while being aligned with his intuitive sensing and superb knowledge of the anatomy and kinesiology of muscles and bones.
Dr. Vinge has great passion for working diligently to help is reach our desired state of health and we are greatful for the benefits we have recieved.  We are both dealing with chronic problems and continue to rely on Dr. Vinge to keep us in the game of life. es.
"You could try a chiropractor" My doctor's words after recommending higher doses of pain killers; I took her advice, and, on my first visit, I experienced considerable relief of both piece and mind.  After a few treatments, it's now healing slowly with no pain-killers, more sleep, and mobility. Thank you Derek!