Dr. Derek Vinge – Chiropractor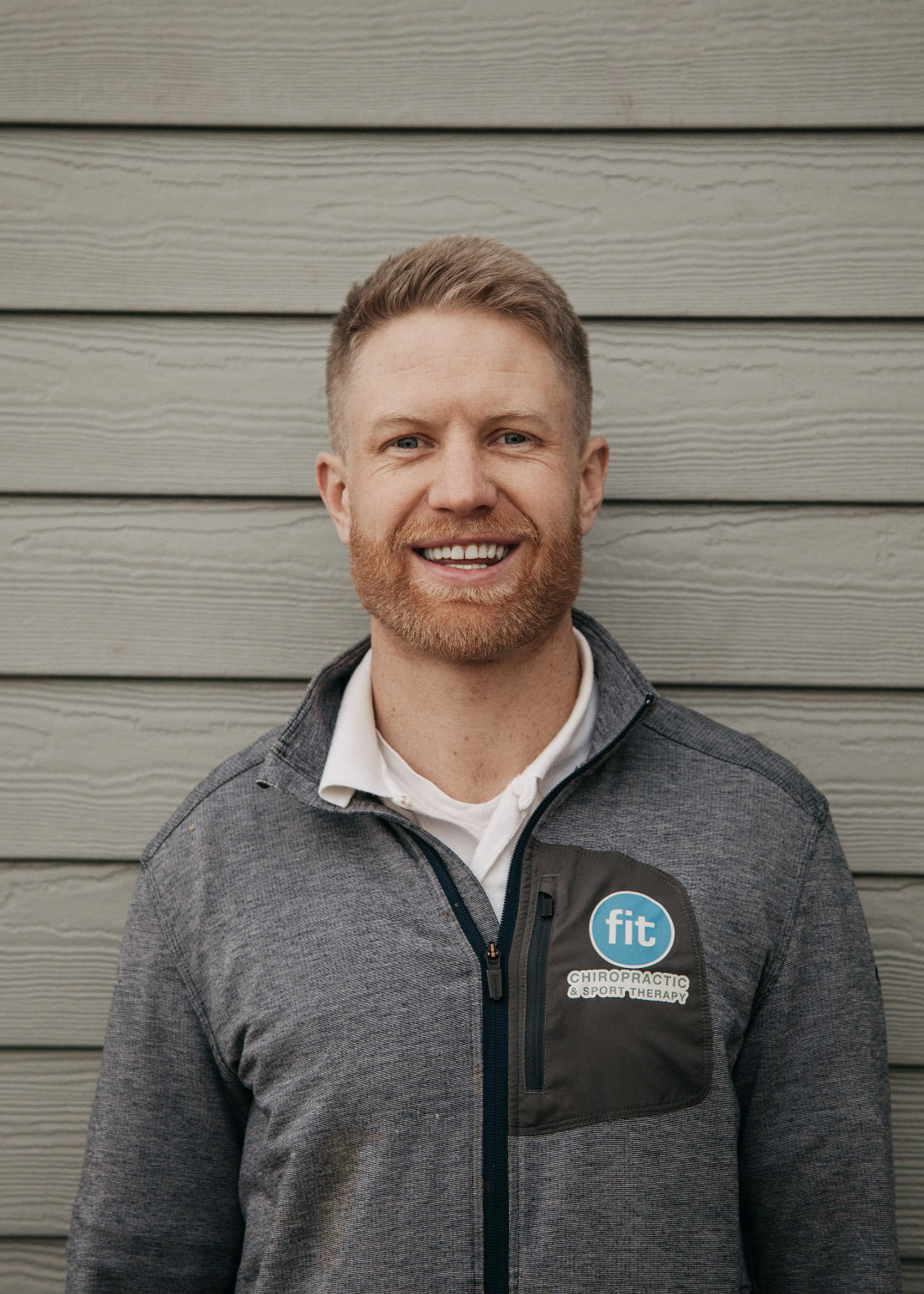 ​Dr. Derek grew up in an active family in Fernie, BC. The pursuit of optimum health and wellness were always a part of his upbringing which he shares in his treatment approach today. He obtained his Bachelor of Science degree from UBC with focus on human anatomy and physiology. Further interest in  health-care and sports medicine motivated him to attend the University of Western States in Portland, Oregon to obtain his Doctorate of Chiropractic. Additional certifications include Active Release Technique (A.R.T.®), Graston Technique (GT®) and Kinesio® Tape, which are soft-tissue therapies and complementary when combined with manual chiropractic adjustments.
Dr. Derek feels that it is important to 
always
 keep active and believes it is the key groundwork to live a healthy life. He previously competed on the track team at UBC specializing in the 5000m and marathon distance. In Victoria he trained and raced on the National Rowing team. Today, to lead by example and keep an active life, he has shifted his athletic focus to running and triathlon. For cross training with his wife Amber, a local Optometrist with
Comox Valley Vision Therapy
, and two kids they enjoy hiking and skiing, along with cycling and running. Hobbies include regional history, exploring the local ocean and any form of comedy.
Dynamic warm-up and run leader in the Comox Valley Road Runners learn-to-run clinic.
Treatment support for local events including DCX Triathlon, The Cumby & Perseverance train running race 
IRONMAN Whistler Chiropractor and Active Release Technique A.R.T.® Treatment Team
Comox Bay Care Society treating homeless or at-risk populations with the Care-A-Van Program
Team Therapist for Rowing Canada and Rugby Canada
Comox Valley Kickers Rugby team chiropractic care & therapy support
Victoria Marathon Medical support tent chiropractic therapy
Dr. Simon Conde – Chiropractor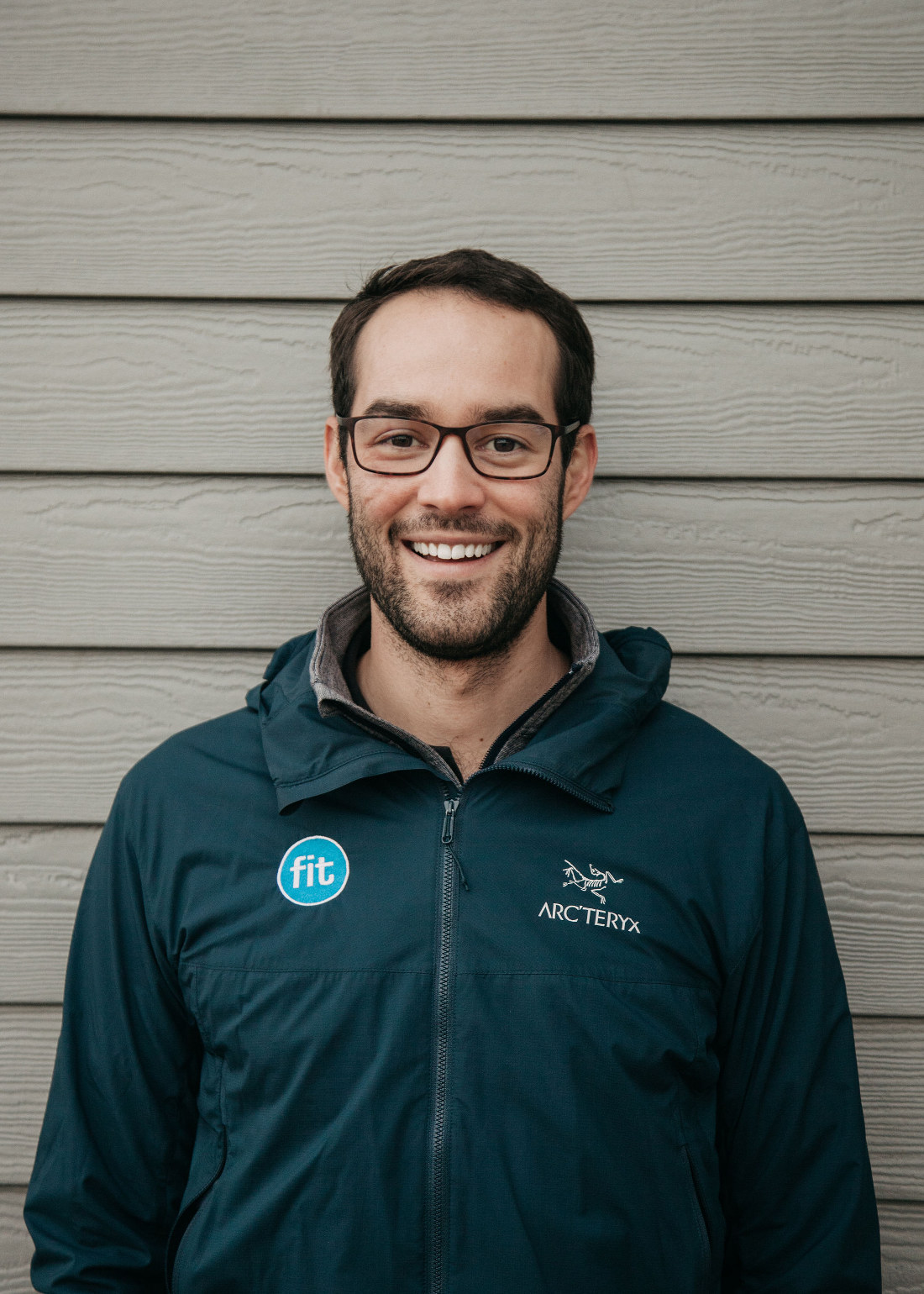 Growing up on Bowen Island gave Dr. Simon a unique perspective into the close connection that a small community brings and created a deep connection to nature and outdoor sports.  After high school he moved to the Big Island to attend the University of Victoria.  With a lifelong interest in chiropractic therapy, Dr. Simon attended and graduated with honours from the University of Western States with a Doctorate in Chiropractic.  He completed further certifications and training in Active Release Technique, Graston Technique, FAKRT, and various other soft-tissue and rehabilitation therapies.  Dr. Simon is continually learning and adding more tools to quickly get his patients back out doing what they love to do.  Dr. Simon is an avid mountain biker, trail runner, snowboarder, and sailor.  He spends his time outside of the office exploring trails near his home in Cumberland, the trails of Strathcona Park, and the local beaches.
                            *Treatment support for local events: Dodge City X-Tri, The Cumby, The Perseverance.
                                                                                    *Chiropractor with BC Bike Race 2019-Present
Dr. Caeden Chau – Chiropractor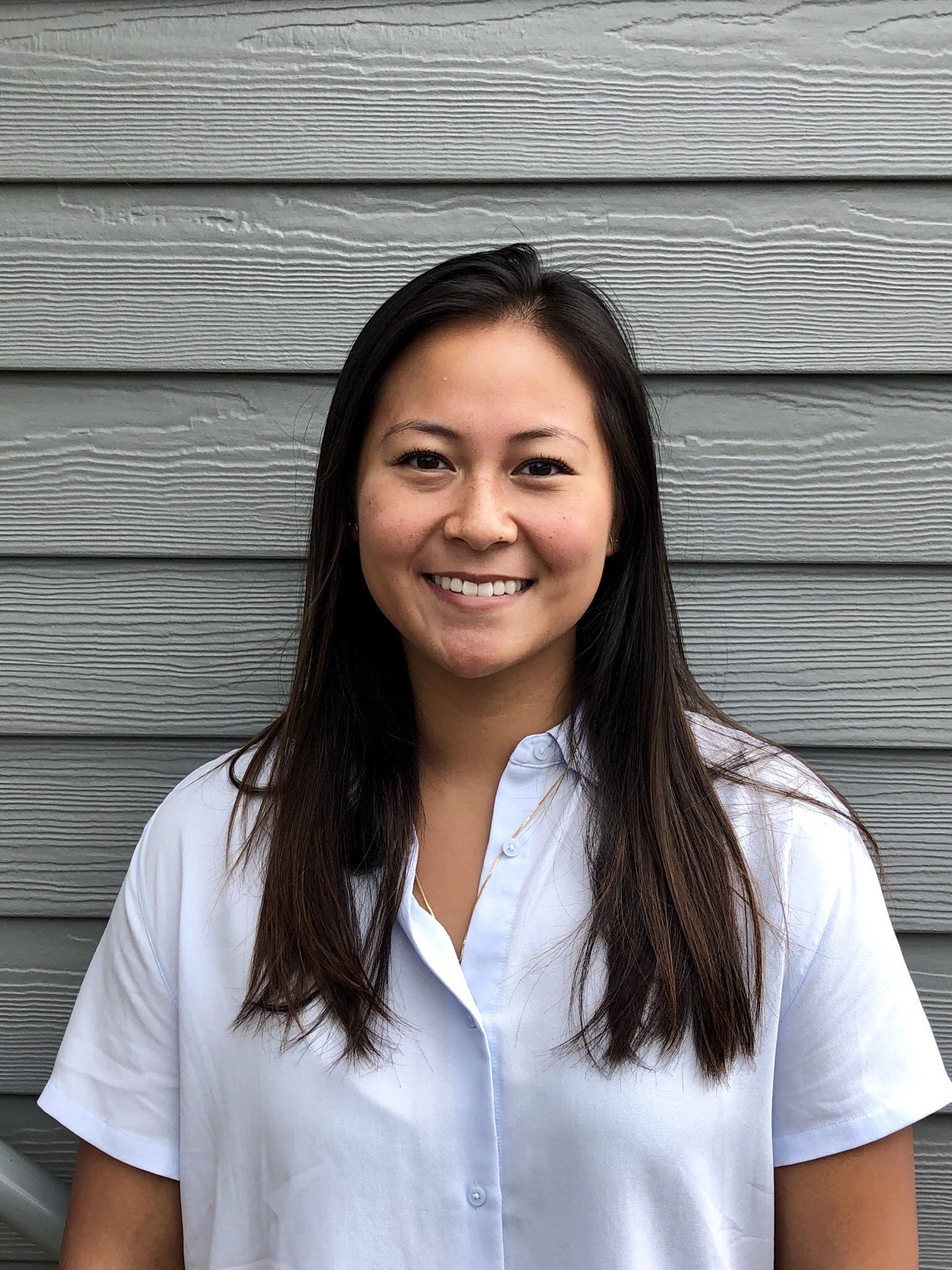 Caeden is a chiropractor who is passionate about helping others. She believes that 'movement is medicine' and strives to help incorporate active, healthy living into her patient's lives. Originally from Mississauga, Ontario, Dr. Caeden played competitive volleyball, along with many other sports. She often participated in volunteer outreaches abroad supporting underserved communities. These experiences strengthened her desire to help others within the healthcare field.
Dr. Caeden graduated from Western University with a Bachelor of Science with Honours Specialization in Kinesiology, where she worked as the trainer for the varsity women's lacrosse team.  She then obtained her Doctor of Chiropractic degree at the Canadian Memorial Chiropractic College. During her time at CMCC, she participated in a chiropractic outreach to the Dominican Republic, where she served the local communities.
Dr. Caeden's treatment approach includes evidence-based, individualized care, consisting of education, manual therapy, soft tissue therapy, and rehabilitation exercises. Dr. Caeden is trained in Instrument Assisted Soft Tissue Mobilization and is Webster certified. She has a special interest in pre/postnatal care and women's health. Her goal is to help patients improve their quality of life, reach their goals and return to doing the activities that they love. Outside of the office, you can find Dr. Caeden cooking, travelling, and taking full advantage of all that Comox Valley has to offer!
Katy Lucas – RMT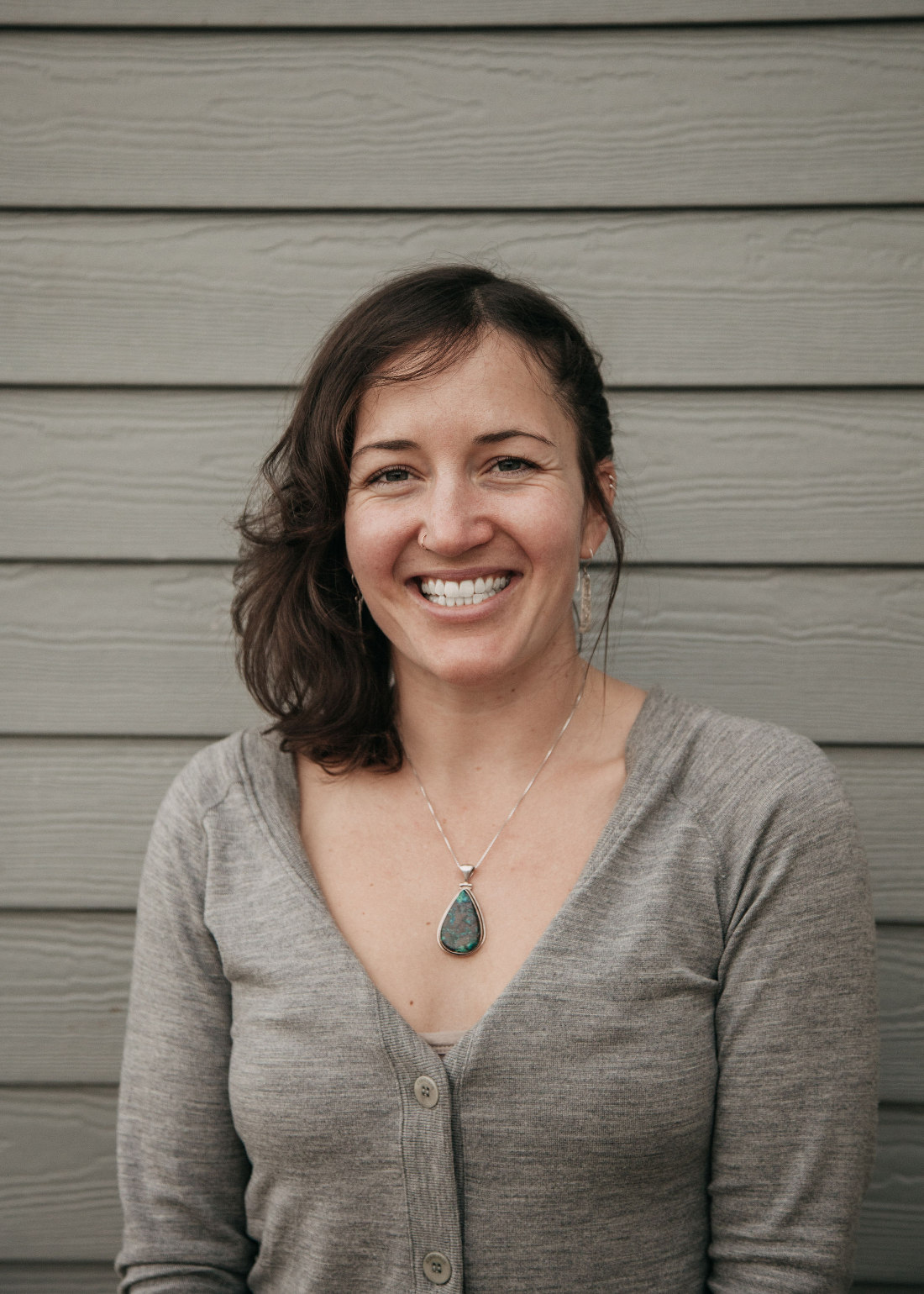 Katy was born and raised in Victoria, BC. A world traveler at heart, she followed her curiosity to over 15 countries before ultimately choosing to settle down in the Comox Valley.
Being raised on the West coast, Katy shares a strong connection with the outdoors and enjoys activities such as mountain biking, rock climbing and snowboarding. She has a deep passion for healing, and finds inspiration in assisting people towards their optimal state of health and wellness.
Katy took her training at the West Coast College Of Massage Therapy in Victoria, BC. Throughout her schooling, she found herself drawn to working in rehabilitation & sports therapy. Inspired by her background in Traditional Thai Massage and Yoga therapy, she infuses her practice with natural movement, yoga inspired stretches, focused breathing & a blend of active techniques based on the clients needs.
Katy believes that body awareness and movement are two integral pieces of a greater whole and that it is essential for clients to leave her treatment room feeling empowered. At the end of each treatment, she will recommend a beneficial home care plan that provides the client with a method of helping themselves reach their personal goals. Ultimately, Katy aspires to keep her clients doing the things that they love most.
 Katy is constantly soaking up new knowledge and evolving her practice to follow suit. These days, you can find Katy exploring the local trails, practicing piano or geeking out to anatomy & biomechanics.
Genevieve Bartlam – RMT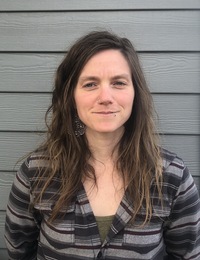 Originally from Ontario, Genevieve has been blessed to call the beautiful west coast of B.C. home for the past 11 years. Genevieve graduated from the West Coast College of Massage Therapy in Victoria in 2018 and started her practice in Powell River working in a clinical setting as well as at an addictions treatment centre. The Comox Valley called her across the Georgia Straight and she has been excited to expand her clinical experience and get to know and serve the community here. Her treatments are in a context of relaxation allowing a calming of the nervous system and giving the body space to heal while also seeking to address specific concerns as well as their causes – not only the symptoms. She utilizes specific techniques such a Myofascial Release, Trigger Point Therapy, Isolytic release and hydrotherapy. One of her greatest teachers has been injury; understanding first hand what it can be to feel discomfort and limited ability, the power of compassionate care and the real challenges of recovery.
Inspired greatly by the seemingly endless mountains, forests and ocean Genevieve finds peace from running or biking the trails, climbing the cliffs and mountains or kayaking on the ocean. Passionate about being outdoors and being active she strives to maintain health for self and those that she treats. She seeks to help her clients continue to be able to do whatever it is that makes them smile and interact with this world.