Dr. Derek Vinge – Chiropractor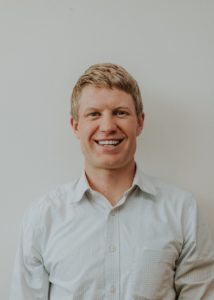 ​Dr. Derek grew up in an active family in Fernie, BC. The pursuit of optimum health and wellness were always a part of his upbringing which he shares in his treatment approach today. He obtained his Bachelor of Science degree from UBC with focus on human anatomy and physiology. Further interest in conservative health-care and sports medicine motivated him to attend the University of Western States in Portland, Oregon to obtain his Doctorate in Chiropractic. Additional training includes Active Release Technique (A.R.T.®), Graston Technique (GT®) and Kinesio® Tape, which are soft-tissue therapies and complementary when combined with manual chiropractic adjustments.
Dr. Derek feels that it is important to 
always
 keep active and believes it is the key groundwork to fulfill a healthy life. He previously competed on the Track and Field team at UBC specializing in the 5000m and marathon distance. In Victoria he trained and raced on the National Rowing team. Today, to lead by example and keep an active life, he has shifted his athletic focus to running and triathlon. For cross training with his wife Amber, a local Optometrist with
Comox Valley Vision Therapy
, they enjoy hiking and skiing, along with everything to do with cycling: mountain biking, cyclo-cross, road riding, and commuting on single-speed. Hobbies include regional history, exploring the local ocean and any form of comedy.
2016 Dynamic warm-up and run leader in the Comox Valley Road Runners learn-to-run class
IRONMAN Whistler Chiropractor and A.R.T.® Treatment Team
Comox Bay Care Society treating homeless or at-risk populations with the Care-A-Van Program
Team Therapist for Rowing Canada at 2013 Junior World Championships in Trakai, Lithuania
Victoria Velox Rugby team chiropractic care & therapy support
Victoria Marathon Medical support tent chiropractic therapy
Dr. Simon Conde – Chiropractor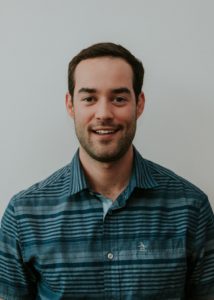 Growing up on Bowen Island gave Dr. Simon a unique perspective into how a local community can support a stronger bond with each other and a sense of well-being. He finished High school in West Vancouver and then moved to the Island to attend the University of Victoria. With a lifelong interest in chiropractic therapy, Dr. Simon attended and graduated from the University of Western States with a Doctorate in Chiropractic in addition to further certifications in Active Release Technique.
Dr. Simon is an avid sailor and has raced many different categories of boats. He has moved to Cumberland and is embracing the small town outdoors scene with mountain biking and trail running.
Dr. David Milanovich – Naturopathic Physician
Dr. David Milanovichnow is now located at Current Chiropractic + Sport Therapy in Crown Isle 250-871-4567